Visitors
Taking a trip to the 'Burgh? We may not have sandy beaches to bury your toes in, but we have a sea of stores you can sale through! Coast from store to store, docking yourself in our soft seating areas if you need a quick rest, or surf your computer in Mall wide Wi-fi service vs the Hot Spot locations. And, one of the best parts about visiting The Mall at Robinson...you're in Pennsylvania - which means you don't have to shell out a lot of money because we offer tax-free shopping on clothing, every day! Save yourself some money on a boat load of items!
If you're planning a visit and are new to the area, stop by our Guest Services Booth located in the center of the mall, on the lower level by Starbucks. We'll be happy to provide information on nearby hotels, restaurants, brochures to local entertainment venues, great coupons, and more!
Out-of-Towners
Don't forget that the Mall at Robinson always offers TAX-FREE Shopping on clothing!
Tour Groups
Give our Marketing Department a call at (412)788-0819 and let us know when you're coming so we can arrange to offer discount coupons, directory maps, and more!
Hotel Guests
Staying the weekend? Book your room today at an area hotel, listed below. Don't forget to bring your room key to Guest Services and we'll give you a "Passport to Savings" for great offers valued at more than $200.
Stay at one of these local hotels:
AmeriSuites
6011 Campbells Run Road
Pittsburgh, PA 15205
(412) 494-0202
1 mile - 3 minutes
Candlewood Suites
100 Chauvet Drive
Pittsburgh, PA 15275
(412) 787-7770
1.59 miles - 4 minutes
Comfort INN
7011 Old Steubenville Pike
US 22-30 West
Oakdale, PA 15071
(412) 787-2600
1.46 miles - 4 minutes
Courtyard
450 Cherrington Parkway
Coraopolis, PA 15108
(412) 264-5000
5 miles - 8 minutes
Courtyard
5100 Campbells Run Road
Pittsburgh, PA 15205
(412) 788-4404
2 miles approximately 5 minutes away
Crown Plaza
1160 Thorn Run Road
Coraopolis, PA 15108
(412) 262-2400
9 miles - 9 minutes
Crown Plaza West Greentree
401 Holiday Drive
Pittsburgh, PA 15220
(412)922-8100 8 miles-13 minutes
Double Tree Hotel
8402 University Blvd.
Moon Township, PA 15108
(412) 329-1400
6 miles - 10 minutes
Embassy Suites Hotel
550 Cherrington Parkway
Pittsburgh, PA 15108
(412) 269-9070
5 miles - 9 minutes
Extended Stay Deluxe Hotel
200 Chauvet Drive
Pittsburgh, PA 15275
(412) 490-0979
1.63 miles - 4 minutes
Full kitchens in every room.
Nightly/weekly/monthly rates.
Fairfield Inn & Suites Pittsburgh-Neville Island
850 Grand Avenue
Pittsburgh, PA 15225
(412) 264-4722
Fairfield Inn & Suites Pittsburgh Airport/Robinson Twp
1004 Sutherland Drive
Pittsburgh, PA 15225
(412) 859-9070 1 mile-3 minutes

Holiday Inn Express & Suites
5311 Campbells Run Road
Pittsburgh, PA 15205
412-788-8400
www.hiexpress.com/pitairport
Hampton
Pittsburgh Airport
8514 University Blvd.
Coraopolis, PA 15108
(412) 264-0020
6 miles - 10 minutes

Hampton Greentree
555 Trumbull Drive
Pittsburgh, PA 15205
(412) 922-0100
9 miles - 13 minutes
Hilton Garden Inn Pittsburgh Airport/Robinson
303 Park Manor Dr.
Pittsburgh, PA 15205


Holiday INN
Pittsburgh Airport
8256 University Blvd.
Coraopolis, PA 15108
(412) 262-3600
6 miles - 10 minutes

Homewood Suites Pittsburgh Airport/Robinson
2000 GSK Dr
Coraopolis PA 15108
412-490-0440
Hyatt Place Pittsburgh Int'l Airport
6011 Campbells Run Rd.
Pittsburgh PA 15205
412-494-0202
1 mile-2 minutes

Hyatt Regency Pittsburgh Int'l Airport
1111 Airport Boulevard
Pittsburgh, PA 15231
(724) 899-1234
7 miles - 11 minutes
MainStay Suites
1000 Park Lane Drive
Pittsburgh, PA 15275
(412) 490-7343
2 miles - 5 minutes

Marriott
Pittsburgh Airport
777 Aten Road
Coraopolis, PA 15108
(412) 788-8800
2 miles - 4 minutes

Red Roof Inn
6404 Steubenville Pike
Pittsburgh, PA 15205
(412) 787-7870
.8 miles - 2 minutes
Residence INN - Marriott
Pittsburgh Airport
1500 Park Lane Drive
Pittsburgh, PA 15275
(412) 787-3300
2 miles - 6 minutes

Sheraton Pittsburgh Airport Hotel
1160 Thorn Run Rd. Coraopolis, PA 15108
412-262-2400
Spring Hill Suites - Marriott
Pittsburgh Airport
239 Summit Park Drive
Pittsburgh, PA 15275
(412) 494-9446
1 mile - 3 minutes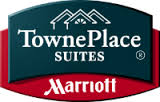 TownPlace Suites Pittsburgh Airport/Robinson Twp
1006 Sutherland Drive
Robinson Twp PA 15205 412-494-4000 1 mile-3 minutes

Wyndam Garden Pittsburgh Airport
One Industry Lane
Pittsburgh, PA 15275
(724) 695-0002
4 miles - 7 minutes